I've had people to ask me, "Well Maurice, how to create new video content ideas?" I consider two types of videos. You have your motivational, and then you have your training type videos. With my motivational videos I get those ideas from things like quotes that I've read, maybe it was a life experience, something that was in the news, something that I was talking about or heard someone else talking about. The motivational videos can come from something of that sort.
I was taking Halls cough drops for a cold I had a couple of months ago. The wrapper had motivational quotes on it. I took the information on those wrappers and made inspirational videos. I actually got some feedback from those topics on there.
Now, the other type of video is the training video. That is where you're giving some value about your niche.  You're giving value about something they are already doing. Those are the training videos.
Where do I get my training videos from? I get my training video ideas from me investing into myself. I invest into things that I want to learn . Being in the home business industry I'm always  investing into myself. When I invest into myself, I learn it, then I teach it through video content so it can help others. Where do I get my marketing training from? Probably 99.9% of my marketing training videos come from My Lead System Pro, MLSP.  It's like a one stop shop. All my marketing needs or whatever I need comes out of MLSP. If you hear me doing any type of marketing training it's coming from My Lead System Pro. That's where the majority of my training comes from.
FREE LIVE TRAINING THIS WED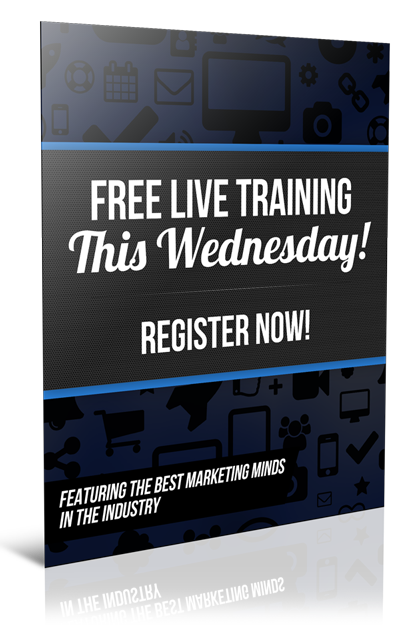 LIVE webinar with a 6-Figure Earner this Wednesday! Get strategies to help YOU get more leads & Profit in YOUR Business
I just wanted to share where I get my ideas from my different types of videos. I hope that was helpful. If you have any different ideas where you get your video ideas, please let me know. I'd like to check it out. It's always good to share information, share ideas.
Was this helpful? If so, I would greatly appreciate it if you commented below and share on Facebook
Maurice Walker's Network Marketing Blog
If you enjoyed this post on How To Create New Video Content, retweet and comment please.